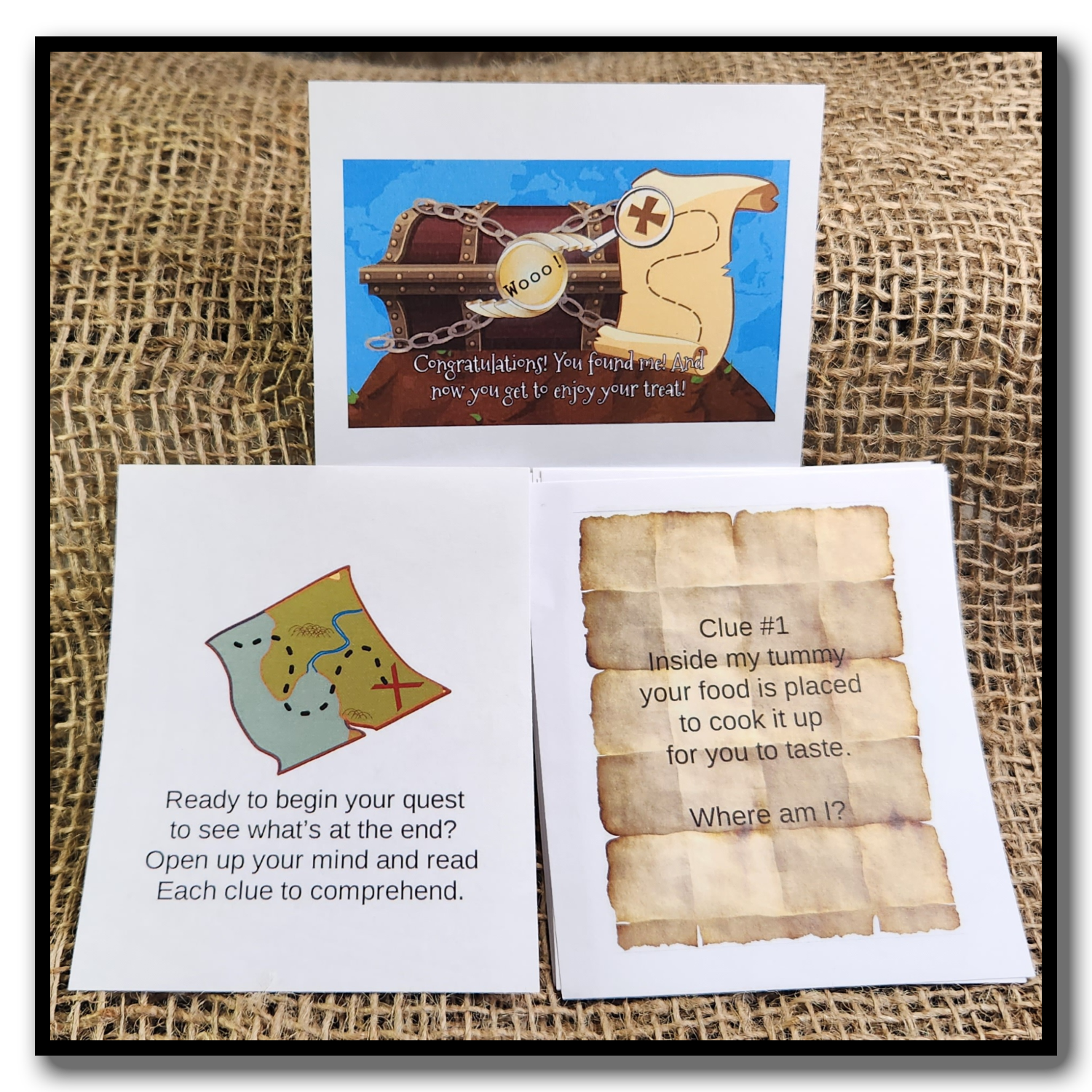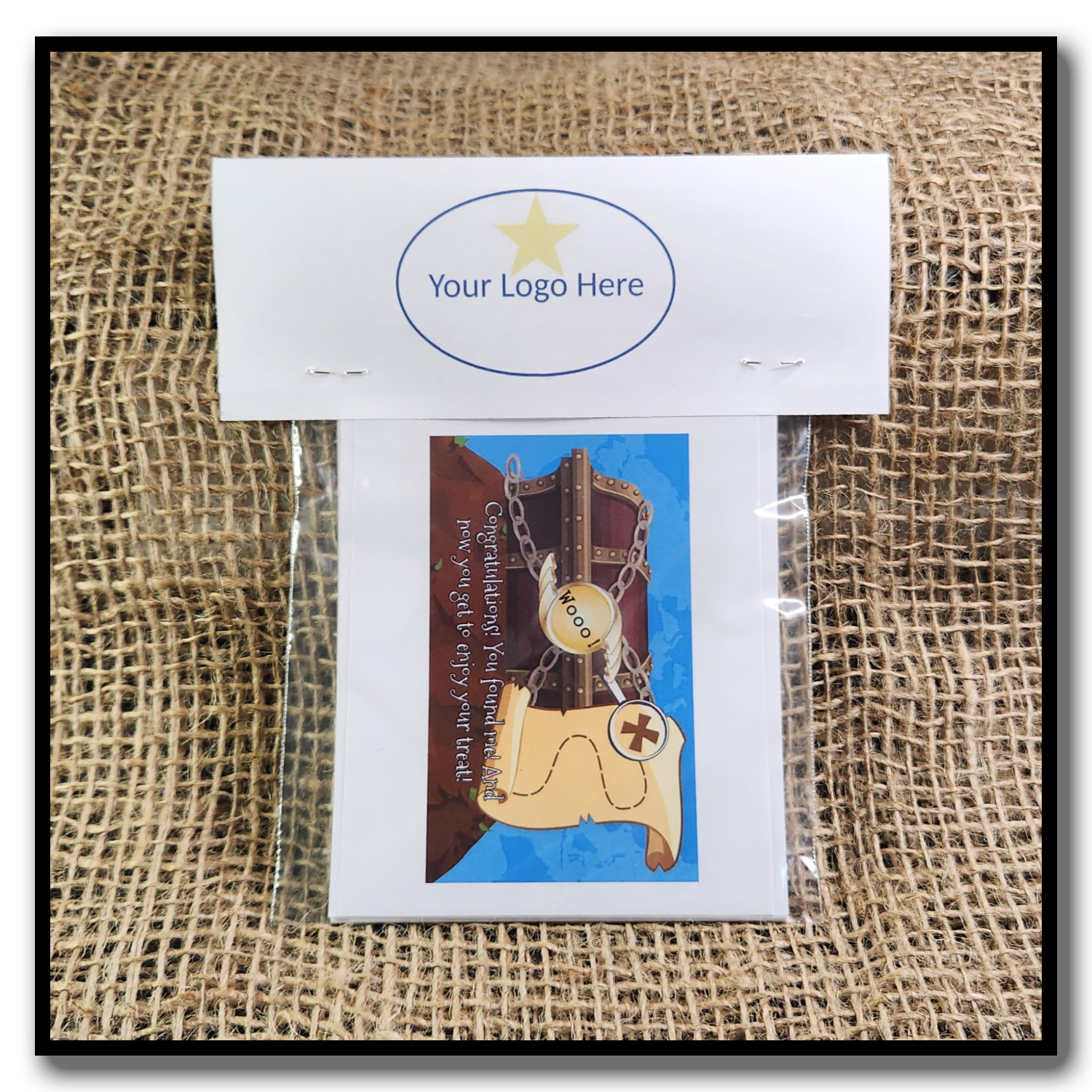 Colour Treasure Hunt - COLOUR LOGO ON PACKAGE
On Sale
Select how many you'd like
Bundle: A08
The Treasure Hunt was Created by The Ancient Millennial
For ages 3-99 (everyone loves a treasure hunt!) 
Give your clients and customers a gift they can play with the whole family! Real estate agents especially will be interested in this rhyming 16 clue Treasure Hunt! The Treasure Hunt can be used in any home or apartment!
Every hunt comes with set-up instructions.
Your logo is featured prominently on the A-tag packaging, ensuring you get the recognition you deserve for such a fun gift!
Hunt size: 4.25" x 3.5"
Baggy size: 5" x 4"
Tag size: 5.25" x 2"
White Paper
Price Per Hunt
10/hunt = $5.00
25/hunt = $5,00
50/hunt =$5.00
100/hunt = $4.80
500/hunt = $3.75
1000/hunt = $3.20
There is no extra fee for the package logo set-up at this time.
Please email your logo jpeg to: theancientmillennialUBG@gmail.com and a representative will reply within 24 hours to confirm we've received your logo. In the body of the email please have your name, phone number, package and bundle option. (Ex: 1000 Bundle: A08)
Free shipping in Canada. No Tracking.
Contact me directly before ordering for package tracking.
6-10 days before shipping. Shipping will take 5-10 days.
Please use the contact form with the subject heading "rush job", if you need your order delivered in less than 3 weeks.
No refunds. But, feel free to contact me if there are any issues.