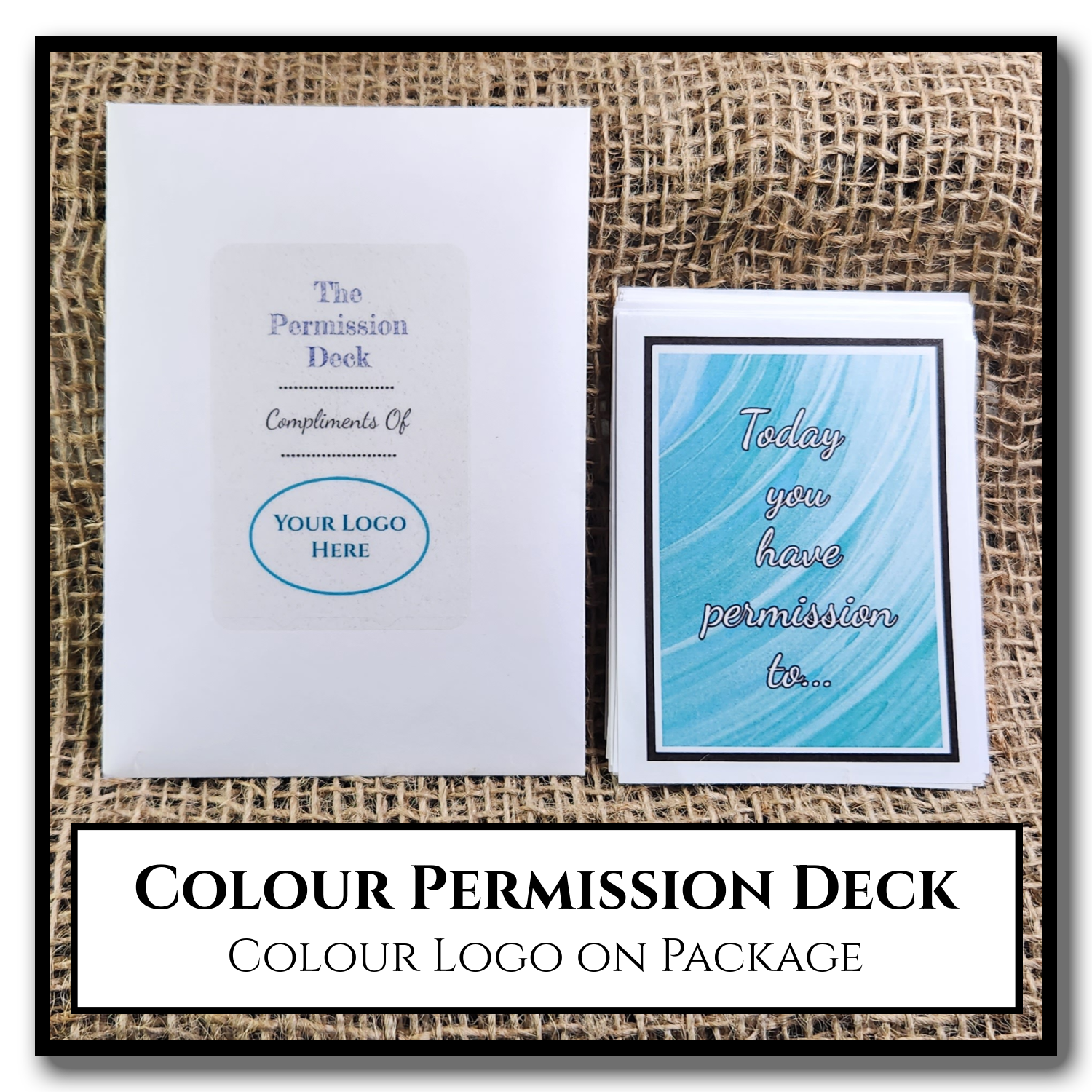 Colour Permission Deck - COLOUR LOGO ON PACKAGE
On Sale
Select how many you'd like
Bundle: A02
The Permission Deck was Created by The Ancient Millennial
This full-colour deck features beautiful pictures and powerful messages to remind your clients that self-care is always in style.
With 36 unique cards, this deck is designed to help your clients give themselves permission to indulge in self-care and treat themselves with the love and kindness they deserve. Each card offers a simple but profound message that encourages your clients to prioritize their own well-being.
Whether they need a gentle reminder to take a break, treat themselves to something special, or simply be kind to themselves, the Permission Deck is the perfect tool for your clients to nurture their mind, body, and spirit.
So why not give your clients a gift that they'll cherish forever? Order the Permission Deck today and help your clients feel good about themselves all year long.
For entertainment purposes only.
Card size: 3.25" x 2.5"
Envelope size: 5.5" x 4"
Label size: 3" x 2"
Cardstock: 65lb
Price Per Deck
10/deck = $8.50
25/deck = $8.50
50/deck =$8.50
100/deck = $7.85
500/deck = $5.95
1000/deck = $4.75
Your logo is featured prominently on the envelope the deck comes in, ensuring you get the recognition you deserve for such a thoughtful gift!
There is no extra fee for the package logo set-up at this time.
Please email your logo jpeg to: theancientmillennialUBG@gmail.com and a representative will reply within 24 hours to confirm we've received your logo. In the body of the email please have your name, phone number, package and bundle option. (Ex: 1000 Bundle A02)
Free shipping in Canada. No Tracking.
Contact me directly before ordering for package tracking.
6-10 days before shipping. Shipping will take 5-10 days.
Please use the contact form with the subject heading "rush job", if you need your order delivered in less than 3 weeks.
No refunds. But, feel free to contact me if there are any issues.